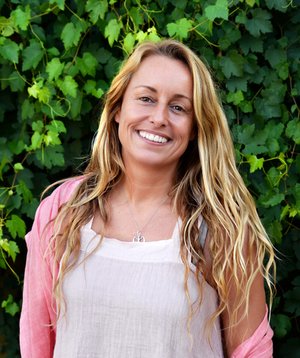 speaker: amereai Carrera

DAY/TIME: Saturday at 10:00 am

tent location: love tent
Massage of the 4 Elements
Our inner nature is made up of all the elements: Earth, Water, Fire, and Air.
Each element provides and enriches us with certain qualities. The awareness, balance, and empowerment of each of them in our body, in our skin, and in our divine essence brings us back to acceptance, unconditional love and unity of all our parts.
With this massage we will explore, play and experience those qualities in you, from a place of respect, curiosity and assertive communication. We will do this with the creative power of conscious manifestation.
The massage can be in pairs or in groups of three. You can come alone and pair up in class or arrive with your partner(s). All possibilities are welcome!
Amerai has more than 12 years of recognized experience in Spain, guiding her students on a magical and healing journey to the deepest part of their being on the path of self-realisation. Her healing method offers a unique combination of Tantra, Neotantra, Shamanism, and Personal Growth Psychotherapy.
This encourages people to feel the opening of their heart, unconditional love, inner movement, kundalini awakening, yoga, meditation, integrating inner child work, and the fusion of sexual energy with spirituality and sexual healing in all its amplitude.
She also helps people transcend the psychological issues which are carried as a result of cultural conditioning and past experiences. It's an integral and holistic path of metamorphosis in which love and consciousness facilitate a full awakening towards your full potential as a human being.
Amerai has been trained as a Tantra and Neotantra teacher in different internationally recognized schools. She is a Hatha Yoga and Meditation teacher, and a therapist specialist of Codependency and Inner Child Healing. She has also trained as a therapist combining techniques such as NLP, Hypnosis, Gestalt Therapy and Conscious Breathwork in Barcelona.
Amerai has taught group courses and individual sessions in Spain, Poland, India, Kasahastan, Austria, Greece, Hawai, Costa Rica and Portugal.
Amerai is the founder of Tantra Esencia De Vida in Spain:
www.tantraesenciadevida.com
You can read more about her by clicking here.