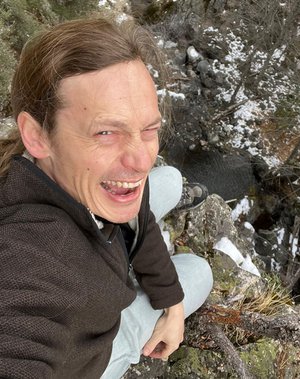 speaker: Orion Muir

day/time: saturday at 12:30 pm

tent location: dance tent
In this class we will explore energetic principles that influence the experience of giving and receiving touch.
We will play with various modalities of touch and the qualities we can imbue it with through our intention, attention, visualization, breath and our own inner state.
All practices will be consent based and can be done with a partner or solo.
Orion Muir is the Vice President of Source School of Tantra Yoga. He facilitates their events and is the Daka, Tantric practitioner, at their teacher trainings. While personal growth work has been a life long passion which influences his teaching and coaching, the vast majority of his work's linage is centered around his 7 year journey exploring his father Charles Muir's Tantric legacy.

He has a BA from UC Berkeley in Sociology with an emphasis in Social Psychology. His passion is around giving support, safety, strength, love and empowerment to those seeking and especially those whose wounds make it a struggle to source it from with in.
His greatest gifts are his heart, his creativity and his spirituality.