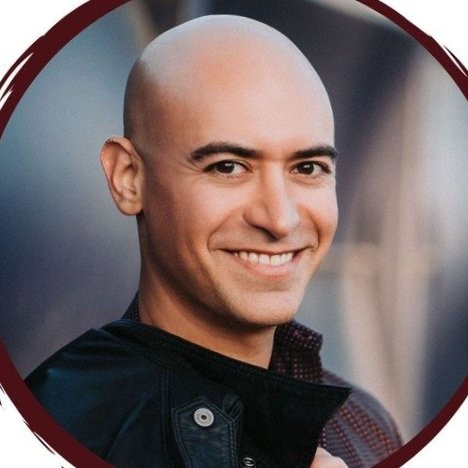 speaker: Guy Shakar

day/time: FRIDAY at 10:00pm

tent location: Dance tent
Guy Shahar
tantra speed date
Tantra Speed Date® is a fresh new take on speed dating that combines a relationship skills class with a Puja-style "speed date." Whether in person or virtual, we help singles step into helpful relationship roles–something most of us were not taught in school. Then through fun connection exercises from various practices (such as Tantra, meditation, partner yoga, actor's improv, eye gazing, dance) you have an opportunity to practice getting to know someone in a more meaningful way. And many of the exercises translate surprisingly well online.

As a result people walk away not only with matches, but with new skills, and often a new perspective on what relationships can be. Our daters say it sure beats the other options for meeting people, and our 95% match rate agrees!
Guy Shahar is the Co-Founder of The Tantra Institute, and the originator of Tantra Speed Date®.  A Level 5 Elite Certified Tantra Educator, he has studied a broad range of modalities including Tantra, BDSM, Orgasmic Meditation, ISTA, Morehouse, Quodoushka and others.
A writer, entrepreneur, former filmmaker, and musician, Guy is attuned not only to his personal journey in being a more interconnected lover, but about how to teach others to do the same.
Through his work with Tantra Speed Date®, he helps to heal the rift between the masculine and feminine, showing singles how to relate to each other in a new and loving way.  Over 600 Tantra Speed Date® events have occurred in 40+ cities, including internationally in the UK, The Netherlands and Canada since 2017.
With numerous television appearances as well as features in Playboy, Cosmopolitan, Time Out New York, San Francisco Chronicle, The Sunday Times, and the New Yorker, The Tantra Institute has presented over 3,000 workshops in 40+ cities, led by 30+ facilitators, serving more than 70,000 students.
His decades of real-world experience, combined with inner work to move through personal trauma, has established him at the forefront of sacred sexuality and intimacy.
Guy speaks, teaches, and coaches in New York and around the world, and has appeared at The Open Center, Dark Odyssey, Burning Man, has taught teacher-training with Charles Muir, and other events and festivals. Guy most enjoys helping singles and couples have more intimacy, connection, and pleasure in their sex and relationships.