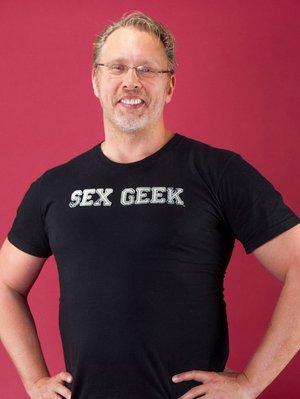 speaker: REID MIHALKO

day/time: saturday at 10:00 pm

tent location: dance tent
You've learned the basics… Now it's time to get your masters in the advanced tricks, and leave with your PhD in Oral Sex!
Would you like to take your current craft & skills to Jedi levels? Want to ask those nagging questions and get advanced-level tips and tricks? Looking for an "excuse" to give (or receive) oral that leaves your loved ones stammering, "h-h-How did you do THAT?!"
Let sex and relationship educator Reid Mihalko be your Head Dean (see what he did there?!) and give you your PhD in oral so YOU can give and/or receive mind-blowing blowjobs, cunnilingus, analingus that leaves YOU and your lovers feeling satisfied, confident, and glowing with appreciation!
This class will include LIVE demonstrations as well as time for folks to ask questions!
As seen on NETFLIX' "Chelsea Does…" alongside Chelsea Handler, Reid Mihalko (he/him) of ReidAboutSex.com is an internationally known sex and relationship geek who threw an orgy for Oprah's OWN Network on Lisa Ling's "Our America." He has led thousands of workshops and play parties, and his work has been covered by media outlets across 7 continents. His charisma and easy to understand, pragmatic advice has helped people at virtual and in-person events. His workshops and college lectures have been attended by over 60,000 people from across the globe.
Reid would also like you to know that, in early 2018, some very brave people came forward during #MeToo sharing harms that Reid had caused them. Reid stepped down from teaching and initiated a transformative justice-based accountability process to address his misconduct and make amends if and where possible.
The formal, year-long process along with Reid's apology and resources were shared publicly and can be found at TinyURL.com/reidaccountability.